Wow Your Clients…
By renting space at Gaithersburg's newest salon and spa today. A limited number of affordable chair rentals private and semi-privates suites are still available.
The Signature Salon Pro Difference
Signature Salon Pro is a first of it kind concept to the hair, beauty, and spa industry. In addition to bringing the flexibility of an open salon rental concept with private and semi-private suites we are strong believers in continuing education and professional growth. That's why we've built separate technical and business development training facilities under the same roof. We've also built a series of world class training programs to help you reach your business and professional goals including...
The complete Masters Hair Academy Training Program designed to help stylists and barbers of all levels achieve, maintain, and master their skills.
In this program we help you make the critical small, incremental improvements in your business and life which compound over time, and before you know it, new habits form, and your results become HUGE!
A Simple Approach to Growing & Owning Your Business
Running your own business can be a struggle at times no matter how big or small. There are many moving parts. At Signature Salon Pro, we make it simple by offering education through our Master's Hair Academy and Salon Success Habits Programs. We know from experience that to really be successful, a commitment to continuing education is essential. At Signature Salon Pro. We provide continuing education at no additional charge! Learn More…
Own Your Salon Pro Business While Working with the Best!
At Signature Salon Pro, it is not only about renting space. It's much bigger than that. It's about community. A community of like-minded Independent Stylists, Barbers and Spa Professionals who share a common goal of owning and operating a successful business while raising their status and their career. All specialties are welcome: Hair Stylists, Barbers, Estheticians, Massage Therapist, Braiders, Waxing Specialist, Nail Technicians, & more.
14,000 Square Foot Salon/Spa Space Loaded with Amenities
Located in the heart of Gaithersburg, our 14,000 + square foot newly renovated facility and appealing historic architectural charm, allows you the freedom and flexibility to work the hours of your choosing. With complete turn-key private, semi-private and open concept spaces available, we have the options to meet your client and business needs. We help to grow your client base and your skills!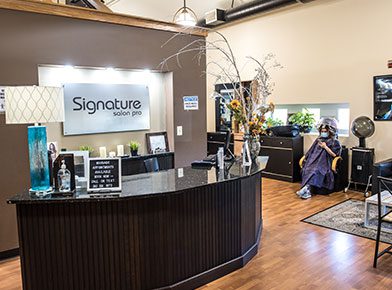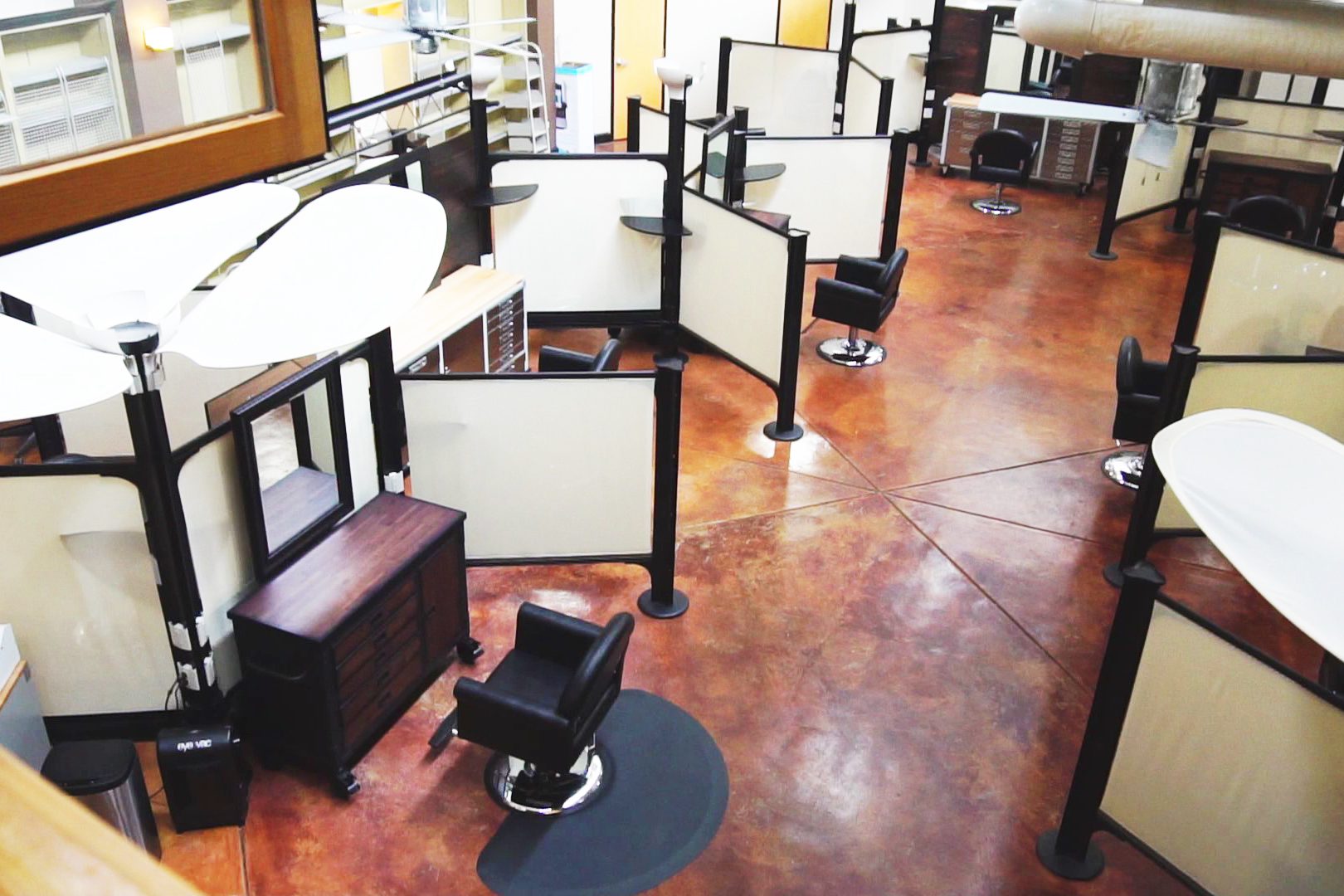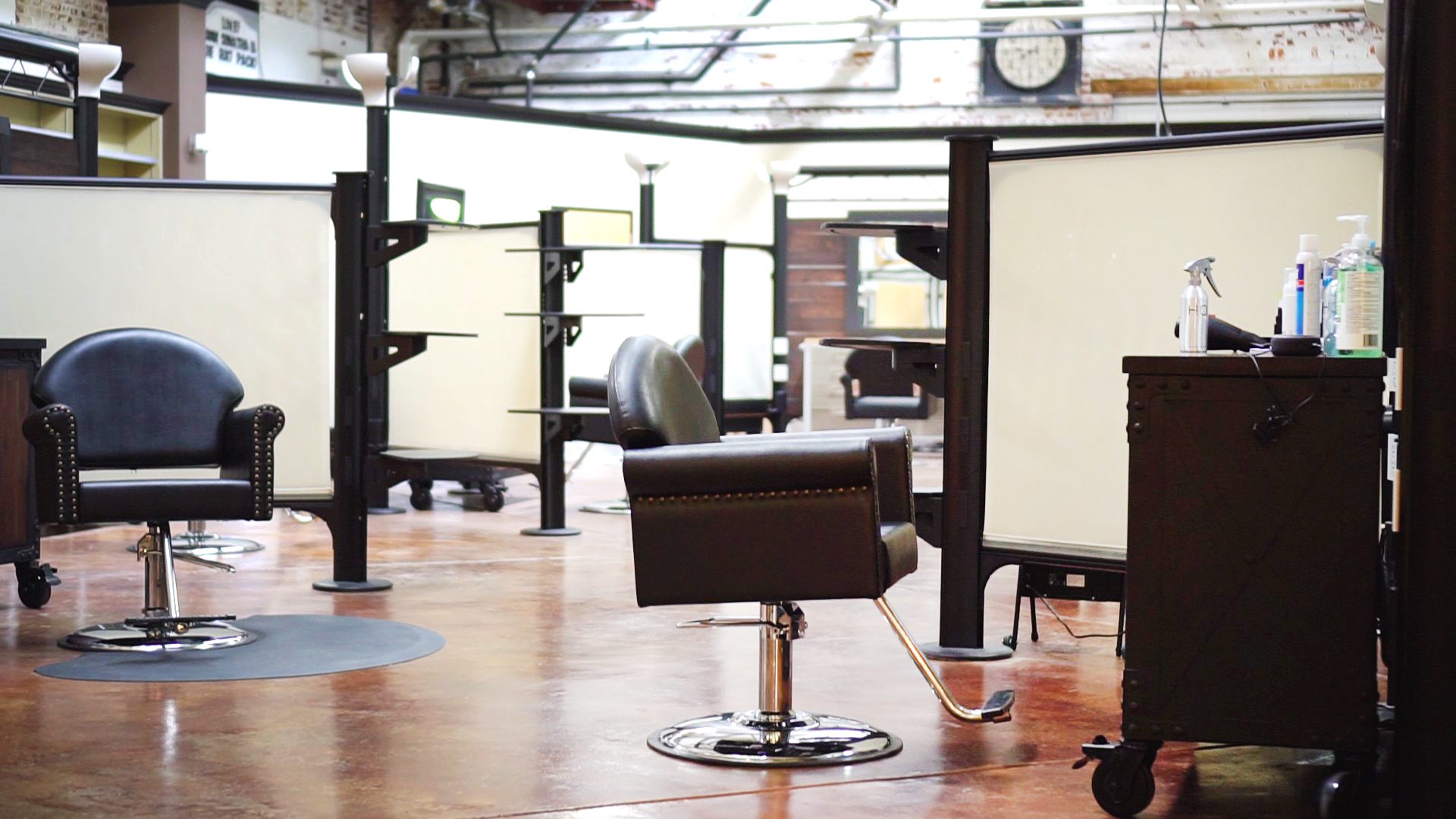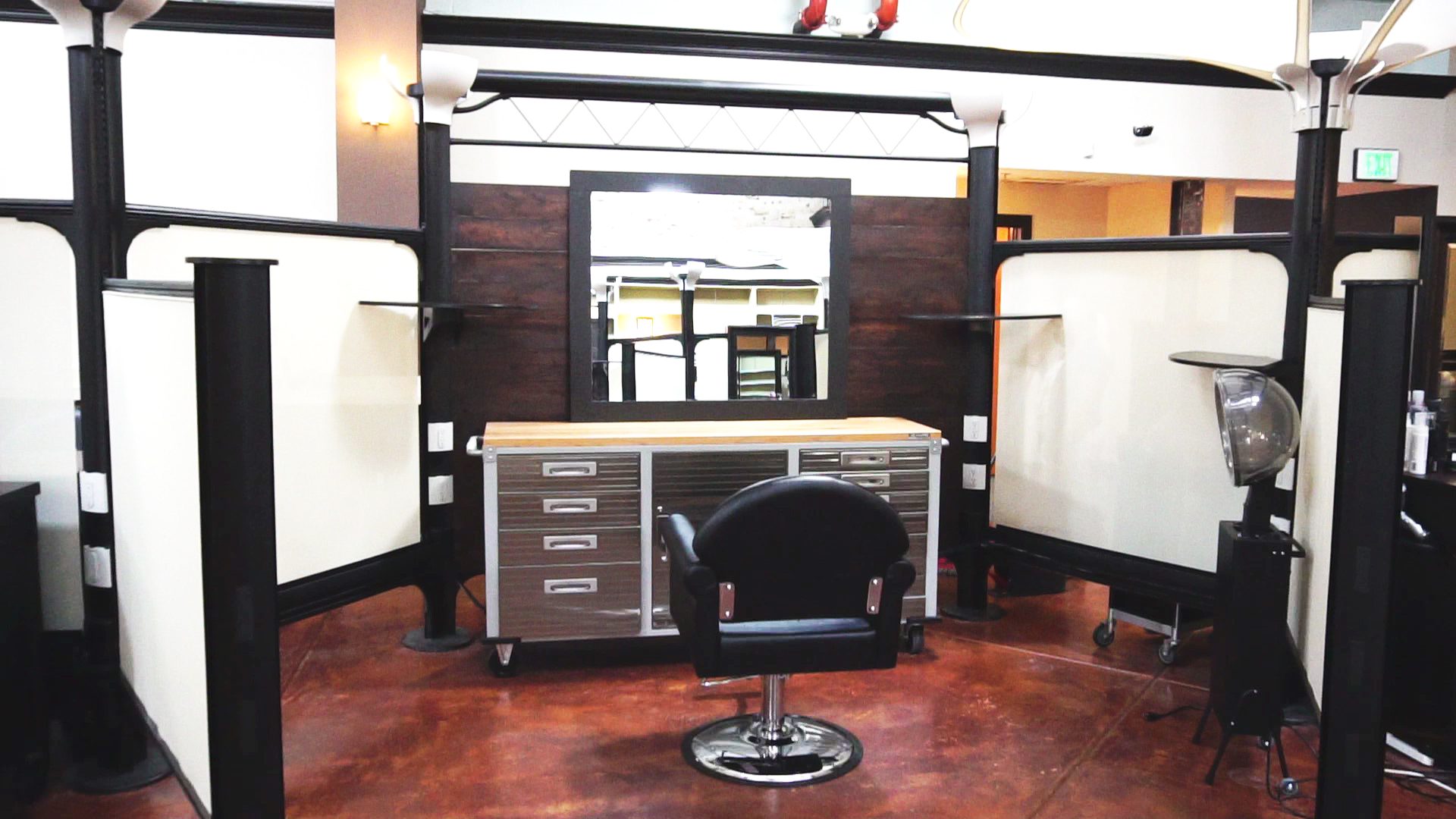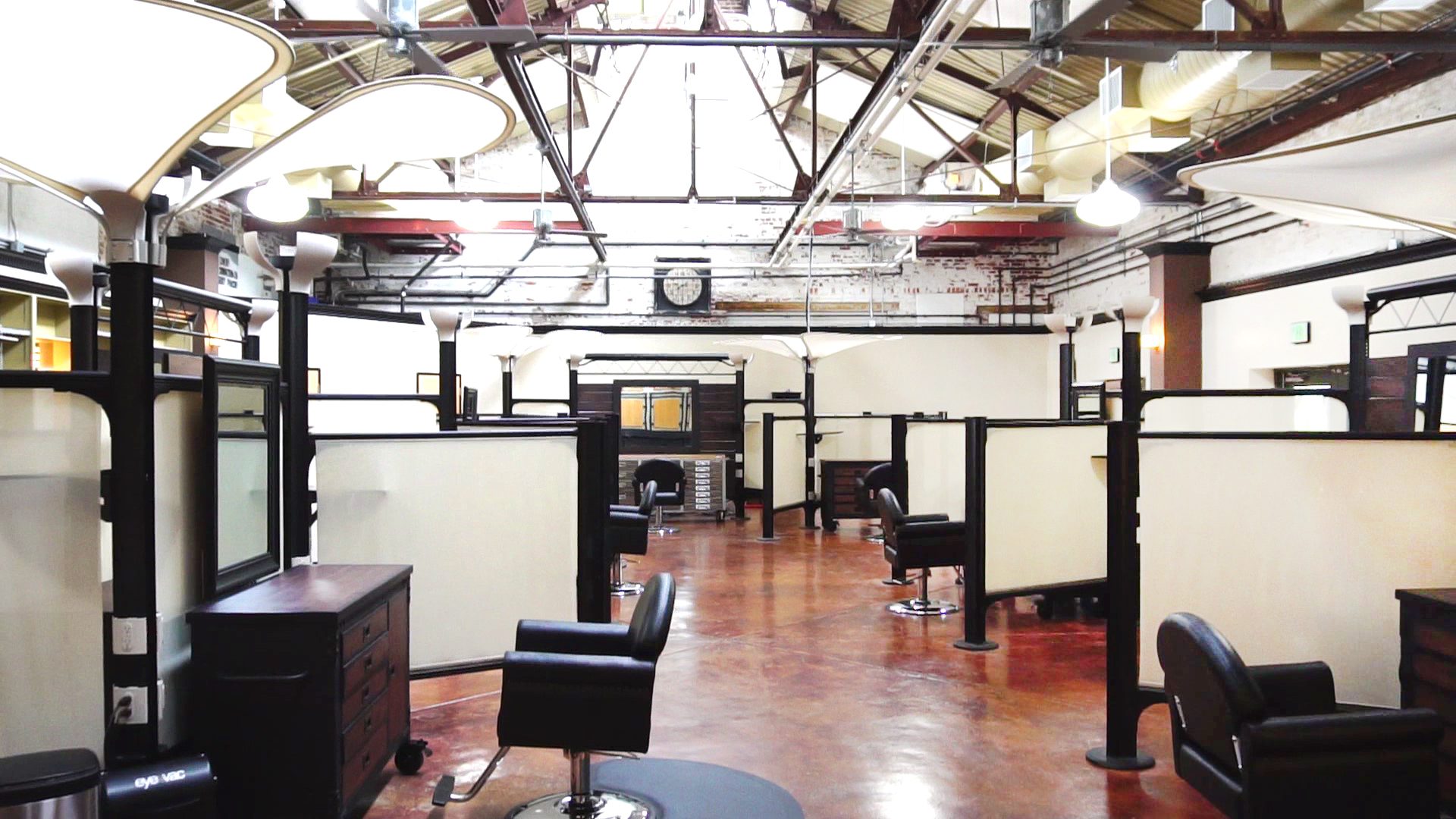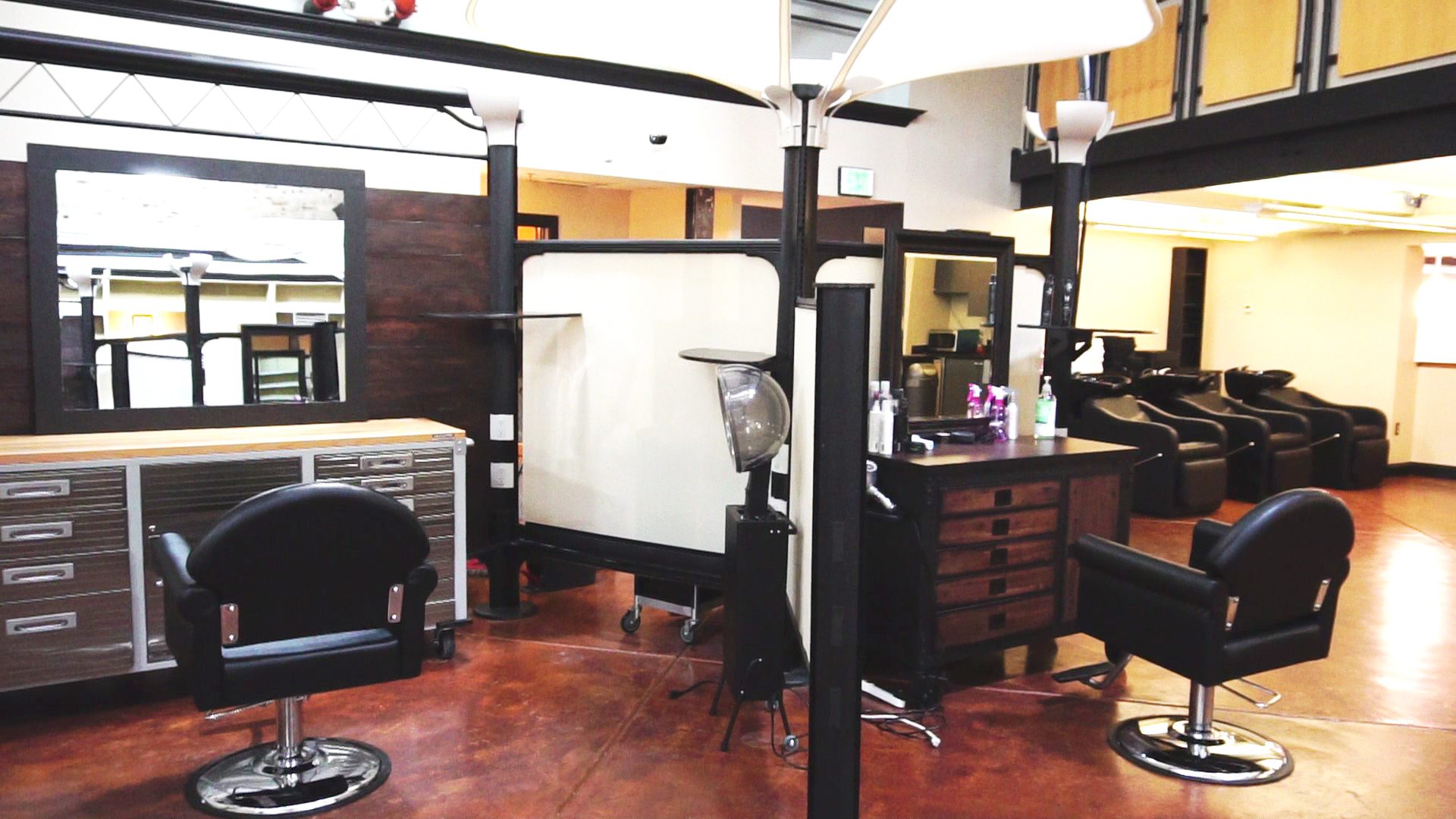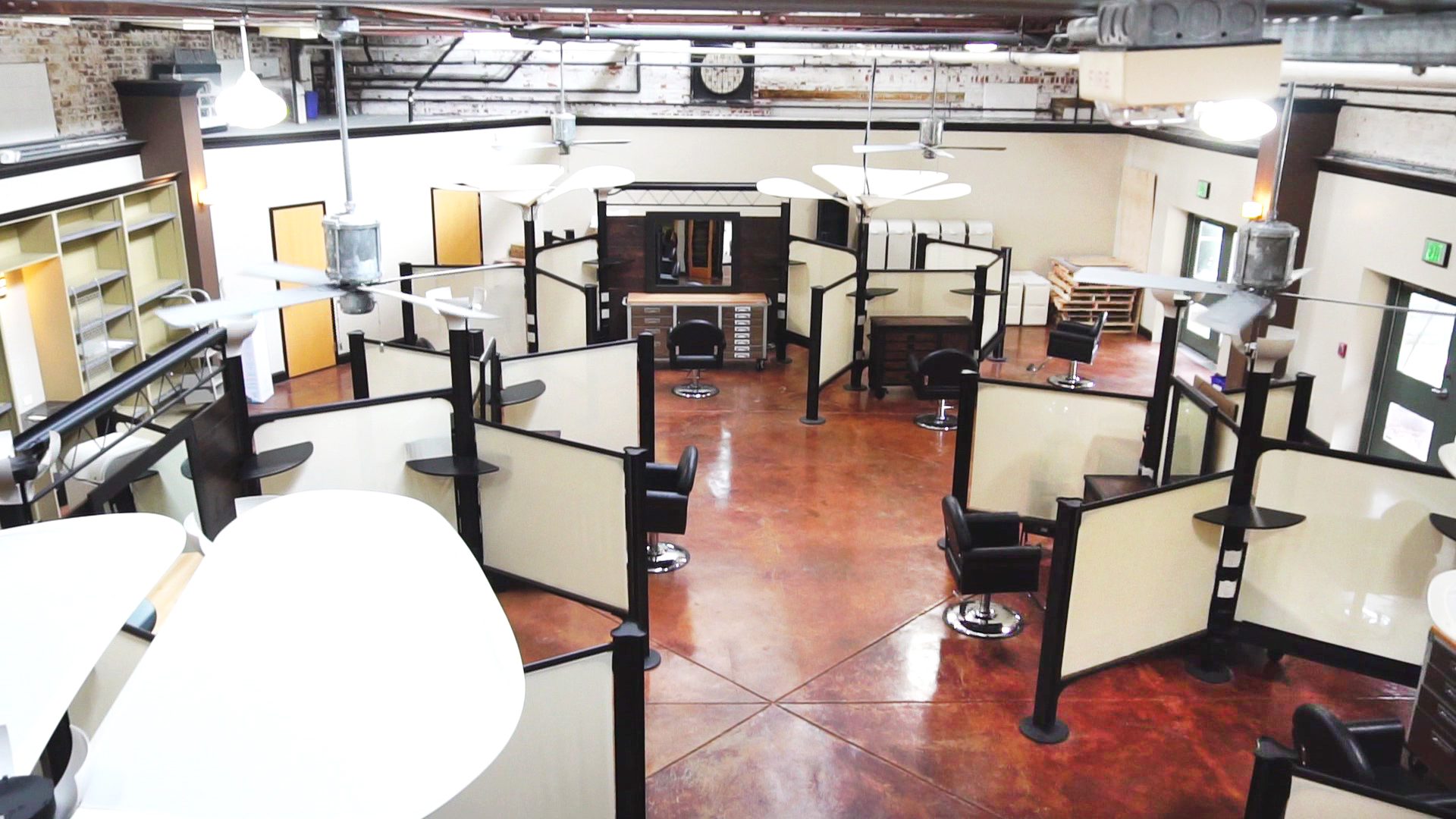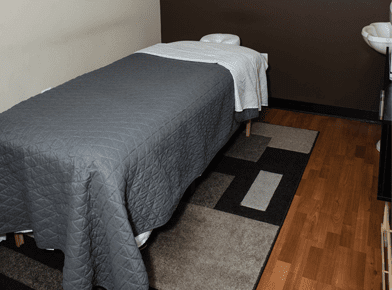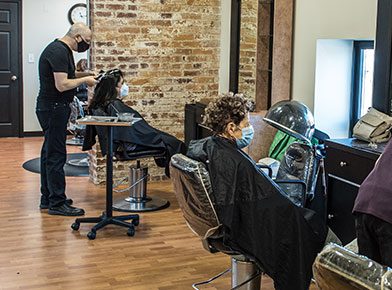 Benefits of Renting at Signature Salon Pro
When you rent space at Signature Salon Pro you will be able to take advantage of numerous benefits and amenities that can help elevate your status, business and career including:
Get Started in 3 Easy Steps
Call or request
a follow up
Schedule a tour
of the facility
Get both the space & team you need that will help you grow your business
Our Leadership Team
Build and grow your business with confidence knowing that you have the support of a knowledgeable leadership team of over 25 years of experience and the resources at your fingertips to help you take your business to levels few ever reach.
Michael Sesko
With nearly 40 years of experience behind the chair, Michael brings a wealth of knowledge and expertise to help you grow both as an artist and a business owner.
Julie Sesko
The maven of management and salon operations, Julie brings over 25 years of experience in not only owning salons but in keeping them running smoothly and efficiently.
Our Success Stories
Renting space at Signature Salon Pro could well be the best move you ever make for your professional development, your business, and for the satisfaction of your clients. These spaces will go fast!
But don't just take our word for it. See what other satisfied, successful stylists, barbers and spa professionals are saying.
Slide 1
"As a massage therapist & holistic healer, Signature Salon Pro is exactly what I needed in a space without the overhead. I choose a private studio suite that met my budget but still had the upscale style to attractive to my customers. Working in an environment with other likeminded owners is an added plus for learning and growing. Mike and Julie have created a wonderful working environment and are always happy to lend their considerable expertise to help grow my business and to learn next level skills. I highly recommend Signature Salon Pro"

Slide 2
"I have leased a studio at Signature Salon pro for 2yrs now and it is a very classic and clean environment. My clients love the salon, and many always compliment the look of it. I've worked other barbershop and salons in the area, and none compare. Along with Mike and Julie, the nicest and friendliest owner. Easy to get along with. And always willing to go above and beyond for our(leasers) comfort. I love it here, and have no plans to change this from being home base for me and my clients."

Slide 3
"Professional environment and a great place to work."

Slide 4
"Signature Salon Pro provides top quality hair care while maintaining customer-focused service. I enjoy the professional, top quality atmosphere it provides."

Recent Articles & Videos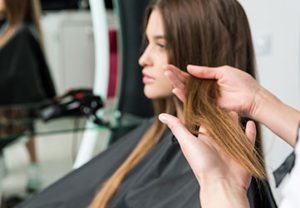 7 Success Traits of an Expert Salon Professional
In today's salon business climate, we, as salon/spa professionals, have to start thinking more like a "business," not just as ...
Request an Appointment
Request a conversation with Michael and Julie Today. Please share your information below, and we will contact you asap.
There's no smarter way to be your own boss!